Accommodations
The Franklin Hotel at Independence Park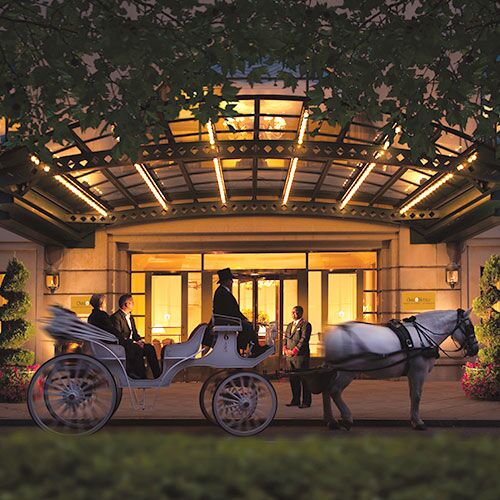 401 Chestnut St, Philadelphia, PA 19106, USA
888-236-2427
A block has been reserved for the Nassib & Dea Wedding. Please call or visit the link below to reserve your room at the Franklin Hotel by February 22nd, 2018.
Book your group rate for Nassib & Dea Wedding
Parking is available for $8.00 hourly, $28.00 daily.

Kimpton Hotel Monaco Philadelphia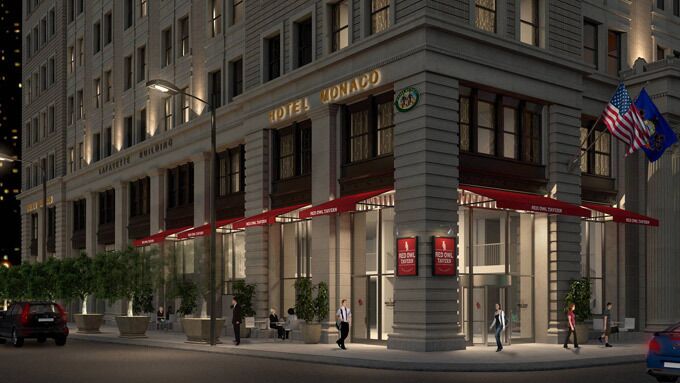 433 Chestnut St, Philadelphia, PA 19106, USA
215-925-2111
A block has been reserved for the Nassib & Dea Wedding. Please call or visit the link below to reserve your room at the Hotel Monaco by February 19th, 2018.

Valet Parking is available for $50.00 daily.
Travel and Transportation
Philadelphia International Airport
8000 Essington Ave, Philadelphia, PA 19153, USA

The airport is just about 15 minutes from our ceremony and reception!
Phila Taxi Service
(267) 309-2675
Streamline Taxi Service
215-869-3803
Things to Do
One Liberty Observation Deck Admission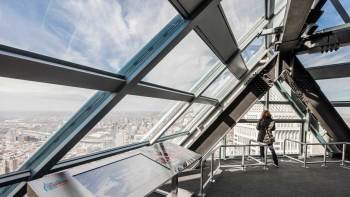 1650 Market Street, Philadelphia, PA 19103
No trip to Philly would be complete without a visit to the One Liberty Observation Deck, a vantage point that lets you soak up sweeping city views from 57 floors up. Enjoy admission to the world-class lookout and enhance your experience with a healthy dose of US history.
Make your way to One Liberty Place on Market Street, a polished architectural wonder of a building that reaches 945 feet (288 m) skyward. Step into an elevator cab that recreates the shape of the building's spire and zip up to the top of the tower, where the feet of a massive statue of Ben Franklin greet you. Gigantic murals and interactive touchscreens reveal captivating bits of US history and the Founding Fathers as you explore the deck.
Follow a kite string to the building's top floor, where the head of Ben's statue forms the centerpiece of a 360-degree observation deck encompassed by floor-to-ceiling glass walls. The views from this vantage point can't be topped—bird's eye glimpses of busy city streets, towering skyscrapers, and the mighty Delaware River are just the beginning.
Touchscreens throughout the deck offer an opportunity to delve into the nation's rich history and get high-definition looks at some of the city's most cherished monuments. Learn about local sports, music, and pop culture, with commentary available in 5 languages. Stick around for a breathtaking sunset before making the decent back to street level.
Constitutional Walking Tour of Philadelphia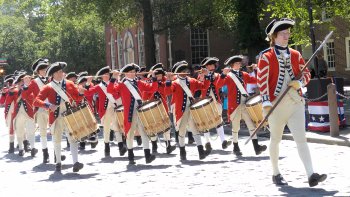 525 Arch Street corner of 5th and Arch Streets, Philadelphia, PA 19106
Embark on a walking tour through the most historic areas of Philadelphia—the birthplace of the United States of America. Discover more than 20 historical sites including the Liberty Bell, Independence Hall, New Hall Military Museum, and Franklin Court.
Your adventure begins at the National Constitution Center. See where Thomas Jefferson wrote the Declaration of Independence, known now as the Declaration House. Then it's on to the Liberty Bell.
Just steps away from the Liberty Bell on Independence Mall is the President's House, where Presidents George Washington and John Adams lived during their terms as Philadelphia served as the nation's capital from 1790 to 1800. Walk to the nation's first public library, the former Library of Congress, and the Second Bank of the United States, which is now home to a portrait gallery. See Betsy Ross's house, Benjamin Franklin's house, and the only Colonial-themed post office.
This guided walking tour serves as a great orientation and historical overview of the city, giving you the freedom to go back to visit the places that intrigued you most.
Guided Independence Walking Tour of Philadelphia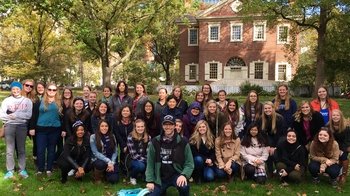 1 North Independence Mall West, Philadelphia, Pennsylvania 19106
Embark on a guided walking tour that reveals landmark sites from United States history. Travel to more than 15 sites, including the spot where Thomas Jefferson penned the Declaration of Independence as well as the home where George Washington and John Adams served their terms as president.
Join your guide at the Independence Visitor Center and prepare to turn the original capital of the Pennsylvania Colony into your playground. Head out on foot to the Declaration House, where Thomas Jefferson penned the United States' pronouncement of sovereignty from Britain in 1776. Appreciate the reconstructed Georgian structure and imagine Jefferson toiling into the wee hours of the night to produce the revolutionary document in time for the second Continental Congress.
From here, stroll to the President's House Memorial, which not only reveals the site where George Washington and John Adams served as president, but also addresses the tension between the United States' newly acquired freedom and the still-rampant practice of slavery. Your guide offers insight into the exhibit prior to leading you a few short steps to Independence Hall, where the Constitutional Convention was held. See this and additional historical sites before your illuminating look at Philadelphia is through.
Philadelphia Pass: 40+ Attractions in 1 Pass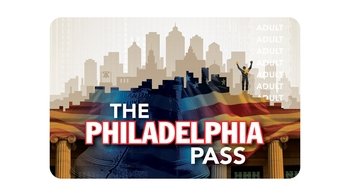 1 N Independence Mall 6th and Market Street, Philadelphia, Pennsylvania 19106
Discover the must-see attractions, historical landmarks, and world-class museums of the City of Brotherly Love with the Philadelphia Pass. With admission to more than 40 tours, museums, and attractions, plus a handy guidebook and great local discounts, this is your ticket for exploring Philly at your pace.
Use your guidebook to arrange an itinerary that hits all the Philly sites that interest you most. You can tour the cell blocks and solitary punishment cells of Eastern State Penitentiary—which once housed infamous criminals like "Slick Willie" Sutton and "Scarface" Al Capone. Or, step back into revolutionary times as you retrace the footsteps of Benjamin Franklin and his fellow patriots where the Declaration of Independence was signed.
The Philadelphia Pass includes admission to the following museums and attractions. The regular price of admission is listed next to each for your information:
Academy of Natural Science of Drexel University - $18
Adventure Aquarium - $26
African American Museum in Philadelphia - $14
American Helicopter Museum - $10
Barnes Foundation - $25
Bartram's Gardens - $12
Battleship New Jersey Museum and Memorial - $22
Betsy Ross House - $5
2-day Big Bus hop-on hop-off bus pass - $27
Brandywine River Museum - $12
City Hall Tower and Observation Deck - $6
Eastern State Penitentiary - $14
Fort Mifflin - $6
Franklin Footsteps walking tour - $19
Franklin's Grave - Christ Church Burial Ground - $5
Ghost Tours of Philadelphia - $17
Grim Philly Twilight Tours! - $20
Independence Seaport Museum - $13.50
Lincoln Financial Field Tours - $10
Longwood Gardens - $23
Mütter Museum - $15
Mummers Museum - $3.50
Mural Arts Tour - $20
National Constitution Center - $14.50
National Liberty Museum - $7
National Museum of Jewish American History - $12
One Liberty Observation Deck - $19
Penn Museum - University of Archaeology and Anthropology - $12
Pennsylvania Academy of the Fine Arts - $15
Philadelphia Museum of Art - $20
Philadelphia Zoo - $20
QVC Studio Tour - $7.50
RiverLink Ferry - $7
Simeone Foundation Automotive Museum - $12
The Franklin Institute - $20
The Philadelphia History Museum at Atwater Kent - $10
Wharton Esherick Museum - $12
Your Philadelphia Pass also entitles you to special discounts at the following restaurants, retailers, and activity providers:
Philadelphia Premium Outlets - VIP Coupon Book
The Encampment Store
The Newlin Grist Mill
The Sci-Store at the Franklin Institute
Philadelphia Movie Sites Tour
The Barnes Shop at the Barnes Foundation
Bistro Romano
City Tavern
Campos Deli
Chart House
Franklin Fountain, Traditional Ice Cream and Soda Fountain
Jim's Steaks
Moshulu
Scoop DeVille Ice Cream Parlour
Cosmic Café
University of Pennsylvania Museum of Archaeology and Anthropology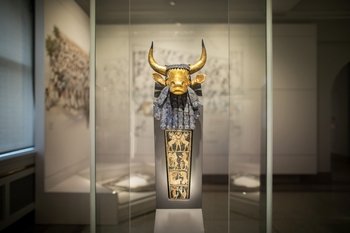 3260 South Street, Philadelphia, PA 19104
Discover the fascinating story of humanity inside the walls of the largest university museum in the United States. Walk through each of the 7 wings or take a docent-led tour for an up-close look at artifacts from all over the world, including a sphinx, mummies, masks, and ancient fossils.
Take your time wandering the first floor of the museum. Stepping into the Lower Egypt Gallery, you are greeted by a massive 15-ton red granite sphinx, the largest in the Western Hemisphere. Inside the Amarna Gallery, stand nose-to-nose with King Tut before moving on to admire royal treasures.
On the second floor, the Africa collection draws you in with its extensive display of evocative masks. Elsewhere, you can explore ancient Mayan hieroglyphics, marvel at exquisite jade, and see two of the six world-famous Taizong Horses.
Enter the Native American Voices exhibit and have the chance to come face to face with real Native American leaders. This is the most interactive exhibit throughout the museum with advanced technology to enhance the experience.
The Classical World Galleries on the third floor hold more than a thousand artifacts—from bronze shields and Roman sculptures to golden jewels and exquisite mosaics. Inside the soaring 90-foot (27-m) Chinese Rotunda, impressive sculptures of soldiers stand guard over a mysterious crystal ball and huge stone Buddhas.
Later, head to the ancient Egyptian Mummy Gallery, where elaborate coffins and eerie 3-D carved figures contrast starkly with the startlingly detailed mummified humans. As you leave, the giant limestone head of Ramesses II seems to be watching and reminding you why this is one of the world's greatest archaeology and anthropology museums.